I CHING READINGS
with Bill Scheffel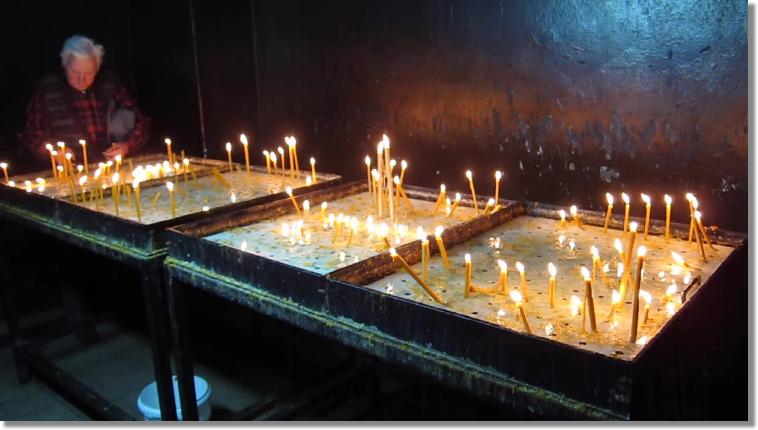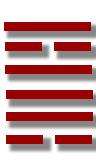 I Ching Readings ~ The I Ching, with its ancient history and numerous and influential modern translations, is a preeminent tool for shedding light on the issues and decisions we face. It is particularly useful in helping solve interpersonal issues, including conflict. I offer I Ching readings for people in person or over the phone or Skype. A reading begins with an initial conversation in which I listen to the issues in your life that form the basis of your question. From there, you "throw the coins" and I study the outcome in preparation for the full reading, typically done the following day. I help bring the symbolic images of the I Ching into the fabric of your question and life. Though the councel I provide is founded on my experience with the I Ching and intuitive guidance, it is very much a mutual conversation, a container we create together for insight to occur. The cost is $80 (including a sliding scale; I try not to turn anyone away).
For comments on my work please see recommendations below.
The I Ching is a teacher to me and a revered guide - something I simply love to study, consult and share with others. I first opened the I Ching in 1970, when still in high school, intrigued and mystified by what it had to say. I began to actively engage with the I Ching in 1990, soon after I met Howard Bad Hand, an indispensable teacher who opened the book for me, removed the mystification and made it practical. in 2001, I began consulting the I Ching nearly every morning, a practice that became a way of life. I have offered I Ching readings to others for fourteen years.
Also: Please see my articles, I Ching and the Human Body, and I Ching: The Four Eternal Hexagrams and the Shambhala Path of the Warrior.
To inquire about and/or request an I Ching reading, please contact me through my mailing list (you can remove yourself at any time) and select the "Inquiry" box. If you already have my e-mail address or phone number, please write please or call. Payments can be made through Paypal or by personal check.
You might not remember me instantly, but you helped me out almost a year ago with an I Ching reading in Washington, DC. I was asking for guidance about marriage. (At the time, while my now-husband and I were planning our wedding, I was overcome by a wave of fear and doubt, whether proceeding was the right thing to do.) The reading said unequivocally that it seemed correct to move forward with the wedding.
A year later, I just wanted to send you a belated thank you for your help and valuable insight! The reading gave me peace of mind and it somehow helped me restore faith when I was struggling.
I'm happy to tell you my husband and I are doing really well, as we are getting closer to our first anniversary. We are also looking forward to another blessing - our first baby is due in a few weeks!
Thank you so much again, and I hope all is well with you also!
S.L., Washington DC

2014 was an extremely difficult year in my life, yet I was very fortunate to have received Bill's
several I Ching readings. Each time I was urgently in need of an answer. Each time Bill was
compassionate and patient. Each time his interpretations of the readings were amazingly relevant
and clear. 18 months later, my ordeals were finally behind me. As I reflected on Bill's interpretations,
I can't help but feel awed. What happened later in my life proved Bill's intuitions and interpretations
were nothing but spot on!
H.G. Washington DC

At a particularly challenging and seminal juncture of my life, I was lucky enough to reconnect with Bill. He and I had many intuitive "chats" which magically yet pragmatically brought clarity, realism, insight and encouragement to the table. A larger world was summoned, which was nevertheless a true world, and that informed everything I did and saw. I truly appreciate our efforts together.
Joe Litven, Halifax, Nova Scotia, Canada


In the last decade I have worked with Bill on innumerable occasions, receiving I Ching and Human Design readings as well as intuitive dialogues. In those meetings, I have come away with fresh insight about my life and its possibilities. I have also felt a humbling appreciation for the profound connection he has with the invisible world. This connection is palpable and contagious. I repeatedly found myself being "infected" by my own connection to the existing aliveness around me.
Bill's decades of devoted study of the I Ching has given him the kind of mastery one only acquires with this kind of discipline. I don't think I know anyone who is a more dedicated student and practitioner than Bill. In this, he is a rare being. Simply put, Bill's purity of heart and dedication is the source of his capacity to bring vision to the possible direction of our lives. He is a true servant in the most profound sense of the word.
Cathy Zimmerman, Boulder, CO
For nearly 20 years Bill has been many things to me: writing teacher, meditation instructor, guide, and seer. Knowing him has transformed my life. His dialogues and I Ching readings nourish me like food and drink. With deep understanding arising from rigorous study and practice, gentleness, and a wicked sense of humor, Bill has not only steered me through difficult times with dialogues, but his Human Design readings have helped me to navigate my own unique path by illuminating my strengths and the ways I obscure them. Clear and penetrating, sharp, strong, and still -- Bill's insight and instruction have been an elemental force in my life.
Lisa Thompson, Washington, DC
Bill and I have been using the Human Design system to expand the discussions we have been having for a few years now based on I Ching readings. While the I Ching has been something I have used for decades on my own and with Bill's help come to a deeper understanding of the I Ching - especially as the hexagrams relate to the Drala principal. The Human Design approach is completely new and yet strikes a very deep chord that connects body, mind, and dharma.
Larry Fallon, Washington, DC
Bill has gradually but unmistakably deepened and integrated the many intellectual and spiritual interests that have made him who he is at this juncture of his life. This integration is uniquely original and extremely powerful. The fruits of his philosophy are about the vital importance of living a handmade life. In this regard, I can't recall a website that is more aesthetically polished than Bill's, or radiates as much enriching presence, with as much unity of impact. His care and discernment mark him as a meticulous craftsman in everything he does.
Frank Berliner, Boulder, CO
Bill is a gifted channel for the I Ching. With an economy of words to support the text in the Book of Changes, Bill's reading provided me with the breakthrough I was looking for to connect deeply with myself and reframe my view of a particular situation. Rather than interpret the trigrams for me, he offered clues that helped me open and to stand more fully in my own truth. I trust Bill's integrity in offering this gift and appreciate his willingness to share it with the world. – Linda Lade, St. Paul, Minnesota