VERTICAL TIME YOGA: Programs,
On-line Classes & Essays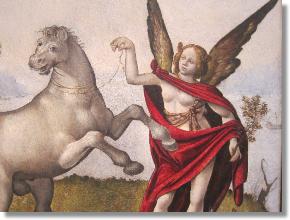 Detail fr. Allegory, by Piero De Cosima, c. 1500.
National Gallery of Art. Washington DC

To be on the Vertical Time Yoga mailing list (you may remove yourself at any time) and/or to contact Bill:


If you have an inquiry, suggestion or would otherwise like to contact me, please select the Inquiry box and I will write back to you promptly. Thank you. - Bill Scheffel
Contents of this Column:
I Ching & the Human Body 2014: An On-line Class.
I Ching & the Human Body2013: An on-line Class.
Guided audio instructions in VTY.
I Ching Studies.
A Vertical Time Yoga Retreat.
Essays on the Drala Principle.
Essays on Vertical Time.



I Ching and the
Human body 2014
An On-line Class with Bill Scheffel

This class begin March 3rd 2014.
Read More...
I Ching and The
Human Body 2013
An on-line class in Vertical Time Yoga

Be part of an on-line community to bring the gifts of the I Ching - both ancient and contemporary - into your life. The I Ching is a mirror that can align us with our creative potential and the somatic wisdom of our body. Read more...
Listen to a Guided
Instruction in Vertical Time yoga
I CHING STUDIES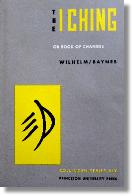 The I Ching makes the top ten
list for books to have when stranded on a desert island.
Read more ~
A Vertical Time Yoga Retreat
Sept 5th to 11th, 2013
Crestone, Colorado
Dear Friends - I'm holding a Vertical Time yoga retreat from Sept 5th to 11th in Crestone, Colorado. I've arranged for six cabins at the Nada Hermitage, a Carmelite center that has long offered their retreat facilities to people of all faiths and walks of life.
This is an opportunity to have a significant experience of silence and solitiude while at the same time receiving practices that could become useful tools in your daily life. This is also an opportunity to live in intentional community for a week, and each of us will have a chance to share and exchange with the group on a daily basis. Continue reading ~


The DRALA PRINCIPLE refers to a body of teachings Chögyam Trungpa presented in the last decade of his life, from 1978 to 1986. The roots of the drala principle... Continue reading ~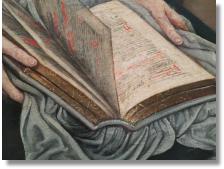 What is "vertical time"? I was staying in Istanbul in the fall of 2010 when I was first encountered the notion of vertical time, though I had been aware of "vertical time" for some years, the occasional sensation of inhabiting a column or portal that extended from the ground below me up into the vastness. Continue reading ~

Distinctions between "horizontal" and vertical time is also a path to move from a conceptual-mental relationship to time and place into a more direct and less mediated one, a place where we experience that time itself is a concept. Continue reading ~

The "wheel of vertical time" is a symbolic map for entering vertical time and discovering guidance. The vertical axis represents the vivid and energetic "place" we stand in (or sit or sleep in). Continue reading ~


The Human Body and Vertical Time: In the photograph above (which I took in Cambodia in 2007), the grandparents of a friend of mine sit in their home, a one-room house in Kandal provence, a village about 100 kilometers from Phnom Penh. The grandparent's previous home was destroyed by an American bomb during the Vietnam War. This grandmother and grandfather are... Continue reading ~

The World Tree & Vertical Time
The illustration above is a modern depiction of Yggdrasil, a Norse version of the "world-tree," a developmental and archetypal map that variously shows the origins of creation as well as systems of interdependence. The world- tree appears in many cultures and is probably best known in Western modernity through the cabalistic tree of life. I don't know what the particular details - the mountain, the rainbow, the little cabin or the paths - of Yggdrasil mean, but the image is immediately compelling to me, and I feel such affection for it. Seeing it is to be empowered with a sense of the coherence of life and the spiritual developmental processes available to us. Continue reading ~
RELATED RESOURCES



Detail fr. Allegory of Virtue & Vice,
by Lorenzo Lotto, 1505.
The websites, books and other resources shown in this column are relevant to Vertical Time yoga, the drala principle and other subjects found on this site.


Contents of this Column:
Chogyam Trungpa Video Legacy
Chronicles of Chogyam Trungpa
Dharma Ocean/Reggie Ray
Jakusho-Kwong Roshi
Muhyiddin Ibn 'Arabi
Dharma / Arte
Falling in Love with a Buddha
The Mahasiddha & His Idiot Servant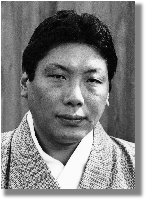 This page hosts video tributes to Chögyam Trungpa, interviews and short documentaries I've made on my travels, as I've had the opportunity to meet with teachers or fellow students who knew him and generously shared their time with me. Go to page ~
The Chronicles of
Chögyam Trungpa Rinpoche


For those interested in more first-hand accounts from Chögyam Trungpa's students, there is the Chronicles of Chögyam Trungpa Rinpoche, a website that is also a treasury of audio and video recordings of Chögyam Trungpa and other teachers.

. . .

Dharma Ocean and the
work of Reggie Ray.
Reggie Ray has pioneered new approaches to meditation and the Tibetan Buddhist tradition, work he has called meditating with the body. I have learned, benefited from and taught his methods and highly recommend his work. See the Dharma Ocean website for streaming videos and audios of his teaching.


Jakusho Kwong-roshi
and Sonoma Mtn. Zen Center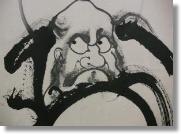 In 2008 and 2009 I filmed Jakusho Kwong-roshi, founder of Sonoma Mountain Zen Center, as he recalled Chogyam Trungpa, his Zen training and his time with Shunryu Suzuki-roshi. See videos.
Muhyiddin Ibn 'Arabi, 1165 - 1240, was, like his contemporaries Dogen, St. Francis of Assisi and Karma Pakshi, a spiritual genius whose influence greatly exceeded his own tradition and era, Sufism, Moorish Spain and the Muslim world of the 12th and 13th Centuries. Attaining realization while only an adolescent, he went on to compose between 400 to 700 books over the course of his lifetime, hundreds of which are still extant. Ibn 'Arabi has become an important figure in my life and is a "distant mirror" or analog of Chögyam Trungpa, Vajrayana Buddhism and the drala principle. I do have three articles based on or inspired by Ibn 'Arabi's teachings:
The Light of Time / Prophetic Guidance &Vertical Time / God is the Beautiful Being Who Loves Beauty: Ibn 'Arabi, Dharma Art & The Paris Metro. You can read a beautiful and penetrating introduction to Ibn 'Arabi's life and work on The Muhyiddin Ibn 'Arabi Society website by Steven Hirtenstein, a premier authority on Ibn 'Arabi and himself a fine writer.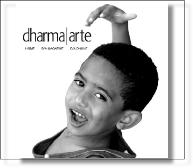 Dharma/Arte Magazine, published from Brazil, is bringing the inspiration of Chögyam Trungpa's teachings on art in dynamic new directions. Visit site.
Please see my article The Eye Knows No Borders which looks at the Inside Out Project and Fevela do Moinho.
Books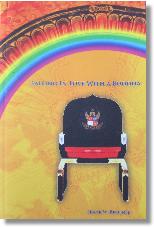 Falling In Love With A Buddha,
by Frank Berliner. See my exploration of this compelling memoir.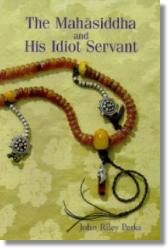 The Mahasiddha and His Idiot Servant, by John Riley Perks.
See my article on Celtic Buddhism.