Since 2004, I've been able to devote much of my time to being an artist/traveler; primarily a writer of essays, travel writing, poetry and memoir, but also as a videographer, documentary filmmaker and photographer. Travel has also been a time of practice and retreat: devoting time to meditation and other disciplines, then immersing myself in the daily life around me in countries including Cambodia, Turkey and France.
Between 1993 and 2004 I taught my creative writing workshop, Chance, Synchronicity and Mind-writing, in Boulder, Colorado and in many cities throughout the U.S. I have taught meditation since 1977, including for twenty-nine years though Shambhala Training and thirteen years, beginning in 1991, at Naropa University, where I also taught classes in poetry and creative non-fiction. During the 1980s I worked variously as a computer consultant, technical writer and accountant.
I was grew up in South Lake Tahoe, California, a resort town bordered by gambling casinos and built on the shores of one of the bluest, largest, purest, and deepest bodies of fresh water in the world.
Bill Scheffel

Stray Dog Productions
All writing and photographs
by Bill Scheffel unless other-
wise indicated.
CLASSES IN CREATIVE WRITING: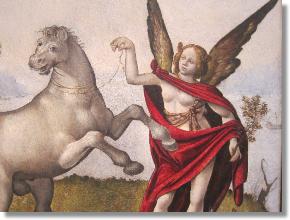 Detail fr. Allegory, by Piero De Cosima, c. 1500.
National Gallery of Art. Washington DC

To be on the Vertical Time Yoga mailing list (you may remove yourself at any time) and/or to contact Bill:


If you have an inquiry, suggestion or would otherwise like to contact me, please select the Inquiry box and I will write back to you promptly. Thank you. - Bill Scheffel


CHANCE, SYNCHRONICITY &
MIND-WRITING
An Online Writing Community,
led by Bill Scheffel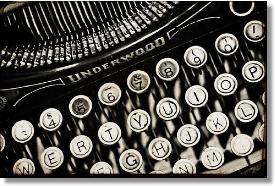 Workshop may be entered on
the 1st of any month.

Through this online workshop be a part of a creative and supportive writing community. Receive writing experiments to jump-start your creative writing process. Look at the work of known and unknown writers in order to see the art and craft of writing at work. Read more...
. . .
Poetry is not an expression of the party line. It's that time of night, lying in bed, thinking what you really think, making the private world public; that's what the poet does. - Allen Ginsberg

CLASSES IN THE I CHING:
I Ching and the
Human body 2015

An On-line Class
with Bill Scheffel
Beginning in summer, 2015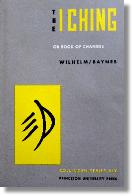 The I Ching makes the top ten
list for books to have when stranded on a desert island.
Please select here for a
description of the class.

Read my article, I CHING: The Four Eternal Hexagrams and the Shambhala Path of the Warrior.
. . .
FILMS BY BILL SCHEFFEL
Denise: Circle of Blessing

a film by Bill Scheffel.
Denise: Circle of Blessing is a 60 minute documentary about the last three months of Denise Thornton's life. At age 49, Denise was diagnosed with stage-four, metastasized cancer. During the remaining three years of her life, Denise not only defied her initial prognosis of six months to live, but embraced her illness as a spiritual path and as a way of sharing her life with others. A brave and charismatic woman, Denise was a unique individual with much to teach us about our own lives. To see the first seven minutes of Denise. You can order Denise through contacting Bill.


Chogyam Trungpa Video Legacy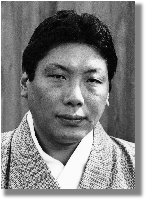 This page hosts video tributes to Chögyam Trungpa, interviews and short documentaries I've made on my travels, as I've had the opportunity to meet with teachers or fellow students who knew him and generously shared their time with me. Go to page ~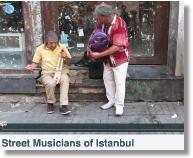 A homage to various street musicians I came upon during countless walks along Istiklal Cadessi, the historic and perpetually popular grand boulevard of Beyoğlu district, Istanbul.

WELCOME TO VERTICAL TIME YOGA
This website shares my work as a writer and videographer and also the classes I teach in creative writing and the I Ching. Thank you for visiting! ~ Bill Scheffel
My latest essays are: