CHANCE SYNCHRONICITY & MIND-WRITING:
Write About Oneself as an Other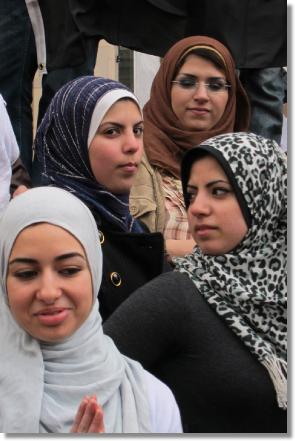 For The Future of the Truth: An Excerpt from Nothing Ever Dies
by Viet Thanh Nguyen
As a Gook, in the eyes of some, I can testify that being remembered as the other is a dismembering experience, what we can call a disremembering. Disremembering is not simply the failure to remember. Disremembering is the unethical and paradoxical mode of forgetting at the same time as remembering, or, from the perspective of the other who is disremembered, of being simultaneously seen and not seen. Disremembering allows someone to see right through the other, an experience rendered so memorably by Ralph Ellison in the opening pages of Invisible Man. His narrator, the titular hero, runs into a white man who refuses to see him, and enraged, strikes back to force the white man to see him. Even beaten, however, the white man refuses to see him the way he wishes to be seen. That is because the other's use of physical force may make the other visible, but only to turn him into a target. The other must deploy the psychic forces of remembering, imagining, and narrating if the other wishes to transform ways of seeing. Not satisfied with being disremembered, we who are others find that it is up to us to remember ourselves. Having carried ourselves over, or been brought over, from the other side—we Gooks, we goo-goos, we slopes, we dinks, we zipperheads, we slant-eyes, we yellow ones, we brown ones, we Japs, we Chinks, we ragheads, we sand niggers, we Orientals, we who cannot be distinguished between ourselves because we all look alike—we know that the condition of our being and our self-representation is that we are both ourselves and others. We are never without identity and never without ideology, whether we like it or not, whether we acknowledge it or not. Those people who believe themselves to be beyond identity and ideology will, sooner or later, charge us with identity and ideology if we dare to commit that most unnatural act of speaking up and out. Read more...
Tenacity, the Key to the Writing Life Teow Lim Goh on Working Through the Rough Patches
I began reading Louise Glück's poems around the time I handed in the final draft of my first book. Now I can see that the book was a culmination of a decade of work and obsession, but at the time, without the manuscript to anchor my thoughts, I felt adrift. I had to come down from the high of achieving what I had set out to do and had to face the blank page again. For a year, I plunged into another project, until I realized that I was rewriting my first book and that I did not yet have the depth and experience to give the new story the justice it deserved. For another year, I hardly wrote at all. I had a few real life adventures, but for the most part, I felt that I was waiting at my desk for words that would not arrive. Without my usual way of expressing what I saw and felt, it seemed to me that the world had lost its texture. Read more...
Snake, by Sherman Alexie
I found no grail. But I did discover the modern tradition. Because modernity is not a poetic school but a lineage, a family dispersed over several continents and which for two centuries has survived many sudden changes and misfortunes: public indifference, isolation, and tribunals in the name of religious, political, academic and sexual orthodoxy. Being a tradition and not a doctrine, it has been able to persist and to change at the same time. This is also why it is so diverse. Each poetic adventure is distinct, and each poet has sown a different plant in the miraculous forest of speaking trees. Yet if the poems are different and each path distinct, what is it that unites these poets? Not an aesthetic but a search.
– Octavio Paz