CHANCE SYNCHRONICITY & MIND-WRITING:
Write About Your Name (or a name)

Sandra Cisneros:
My Name
From The House on Mango Street
In English my name means hope. In Spanish it means too many letters. It means sadness, it means waiting. It is like the number nine. A muddy color. It is the Mexican records my father plays on Sunday mornings when he is shaving, songs like sobbing.
It was my great-grandmother's name and now it is mine. She was a horse woman too, born like me in the Chinese year of the horse —which is supposed to be bad luck if you're born female — but I think this is a Chinese lie because the Chinese, like the Mexicans, don't like their women strong.
My great-grandmother. I would've liked to have known her, a wild horse of a woman, so wild she wouldn't marry. Until my great-grandfather threw a sack over her head and carried her off. Just like that, as if she were a fancy chandelier. That's the way he did it.
And the story goes she never forgave him. She looked out the window her whole life, the way so many women sit their sadness on an elbow. I wonder if she made the best with what she got or was she sorry because she couldn't be all the things she wanted to be. Esperanza. I have inherited her name, but I don't want to inherit her place by the window.
At school they say my name funny as if the syllables were made out of tin and hurt the roof of your mouth. But in Spanish my name is made out of a softer something, like silver, not quite as thick as sister's name, Magdalena — which is uglier than mine. Magdalene who can at least come home and become Nenny. But I am always Esperanza.
I would like to baptize myself under a new name, a name more like the real me, the one nobody sees. Esperanza as Lisandra or Maritza or Zeze the X. Something like Zeze the X will do.
- from The Shadow of the Sun, Ryszard Kapuściński
The older and heavier one was called Edu, the younger, shorter, and muscular one Abdullahi. In many African societies, children are named for an event that occurred on the day of their birth. Edu is an abbreviation of "education," for on the day he came into the world, the first school was opened in his village.
In places where Christianity and Islam had not yet become deeply rooted, there was an infinite richness to given names. They were expressions of the poetry of adults, who called a child Brisk Morning (if he was born at dawn), or Shadow of the Acacia (if he came into the world beneath an acacia tree). In societies without a tradition of written history, names were used to affix in memory the more important events, long past or recent. If a child was born as Tanganyika was obtaining its independence, it was called Independence (Uhuru in Swahili). If the parents were supporters of President Nyerere, they might name their child Nyerere.
Thus a historical record, albeit a spoken one, was created over centuries, and being highly personal, one with a particularly strong claim on the individual: I am at one with my community because my name celebrates a deed inscribed in the collective memory of the people to whom I belong.
The introduction of Christianity and Islam reduced this exuberant world of poetry and history to several dozen names from the Bible and the Koran. From then on there were only Jameses and Patricks, or Ahmeds and Ibrahims.
NORTH AMERICAN INDIANS IN EARLY PHOTOGRAPHS
Yellow Smoke
Lazy Boy
No Liver
High Up in the Sky
Bill Shoot
Woman of the Upper World
Bright Eye
Traveler
Village Maker
John Pitcher
White Crow
Hard Chief
Little Crow
Making Medicine
Harry with Horns
Serpent that has No Tooth
She Likes to Move Camp
Big Head
The Furious Storm
American Horse
Two Guns White Calf
Eagle Child
Not a Real Woman
Standing Bear
The Light
Fish Wolf Robe
White Swan
Black Bull
Inside Man
Yellow Bull
Pile of Clouds
Running Antelope
Green Leaf
Stabs by Mistake
Three Bears (Also called "Frog Mouth")
Goose (a.k.a "Corn Nubbin)
Passing Hail
Sound of Eating
Hairy Chin
He DogLittle Chief (mistakenly identified as "Roman Nose")
Friday
Red Plume (mistakenly identified as "Pigeon's Egg Head")
Alights on a Cloud
Wa-Rets
Red Shirt
Crow Man
Someone Travelling
-Suzanne Giglia
My Name
for Victor Contoski
My name arrived from Poland in 1910 stowed away in the engine room of a Swiss freighter. The cook took pity on it and every day brought sausages, berries, and milk. My name for two weeks was deafened by the sound of pistons and the turning of twin screws. My name, without a passport or an extra change of clothes, without a toothbrush or a brown shopping bag, swam to Staten Island, barely missed being eaten by Sharks. My name didn't know English. It was taken in by potato farms and learned to drive trucks and drink beer. My name tripped over a cabbage and was cut in half by a harrow. Thus I was born. I have given it years of pain. My name has forgotten how to cry.
John Minczeski, The Party Train
This is one of my favorite pieces I've ever written. It's about my father, whose name was also Bill. - Bill Scheffel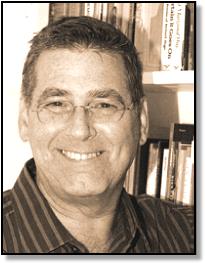 SAY IT CLEARLY AND YOU MAKE IT BEAUTIFUL…
The Impossible
Bruce Weigl
The paradox of my particular pathology as a writer is that the war ruined my life and in return gave me my art. The war robbed me of my boyhood and forced me, at eighteen years old, to bear too much witness to the world, to what men were capable of doing to other men and to children and to women.
The war took away my life and gave me poetry in return. The war taught me irony. That I among the others would survive is ironic. All of my heroes are dead. That's the particular paradox of my experience as a writer. The fate the world has given me is to write so beautifully as to draw others into the horror.
I was up North on Highway One past Hue. I must have had some bad water because I got sick. I shit and vomited. In my stomach a black snake grew. They sent me to the rear, to An Khe, and I slept in twisted sheets on a cot until some man threw a book at me and said Read this boy. I was eighteen. This was called the Republic of Vietnam. Republic, God save us.
I had never read a book straight through in my life. I could not say the names in this book out loud to myself, but I kept reading, the dream of the suffering horse pulling me into the story. I read Raskolnikov's letter over and over. Something snapped into place in my brain.
"I fear in my heart that you may have been visited by the latest unfashionable unbelief," Pulcheria wrote to her son.
She was writing to me as well. I don't know why the words made sense, 1968, the war raging all around us, the air filled with screams. The world conspired to put me there, in that war, in that province of blood, at that moment, so the man could drop the book on my bunk without looking at me. The book that was my link to another world, that was my bridge into a space blown wide open with a light that filled my brain.
I came from a house of no books. I ran away from the steel mill town and its grit to the war. I was not headed in the direction of books, but there was a moment reading and rereading Crime and Punishment that morning, my stomach raw from bad water, my nerves blown out, my life a kind of wire or string, that I must have glimpsed the enormous possibilities of expression because I was jarred out of one way of thinking into another… that vanished as quickly as it appeared. I have looked for it ever since. It has become my way to find it in the darker corners where it wants to weld something hurtful with something human. I have come from a long line of violence. In my poems I try to find a shape for the litany of terror to bring it into comprehension. The impossible. The terrible beauty of our lives: that we use them up, that the hunger fades. The impossible. Say it clearly and you make it beautiful, no matter what.